Gruha Lakshmi Status Check
---
To check your Gruha Lakshmi DBT status follow these steps :
1.visit the official site https://ahara.kar.nic.in
2.FIll out the date ,month and
RC Number
3.Fill the captcha

4.Click on go

5.Now check your Amount
Status
Link to check gruha lakshmi amount status
Gruha Lakshmi Amount Status Check
https://ahara.kar.nic.in/status1/status_of_dbt_new.aspx
Ceck your name in Gruha lakshmi list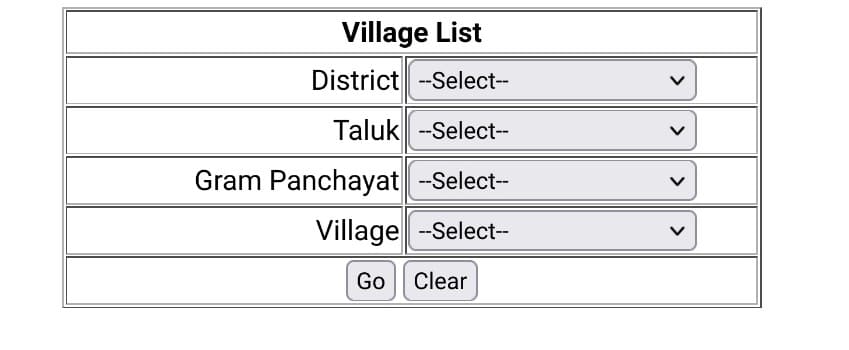 Link to check your name
https://ahara.kar.nic.in/WebForms/Show_Village_List.aspx
Check Aadhaar bank seeding status
1.Your 12 digit Aadhaar number and 16 digit virtual id.
2.Enter security code.
3.Now click on send otp and enter that otp.
4.Now at last click on submit.
5.See your Aadhaar bank seeding Status.
Link to check Aadhar bank seeding link
https://resident.uidai.gov.in/bank-mapper
Gruha lakshmi yojana appliction status check karnataka
You can check your gruha lakshmi Application status by the following 2 methods
Number 1
• Visit the website given below which is official website of seva sindhu
• It will now ask for the Ration Card number
• Please fill out the captcha correctly
• Click on the Check Status button below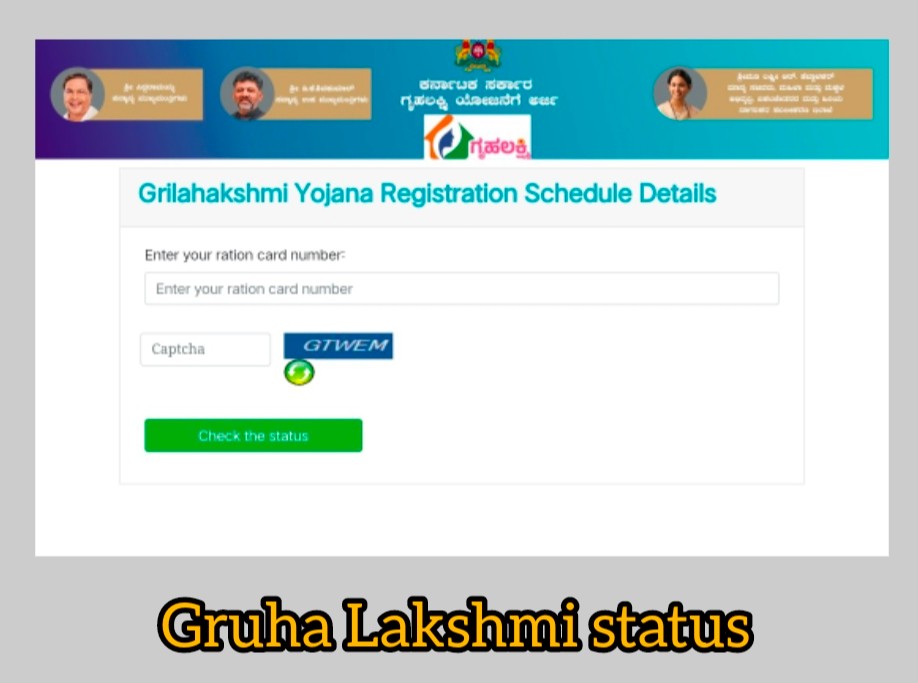 • Now you can check your allotted Date, Time and that Place name(centre name)
• Now you can submit your application on the allotted Date,Time and Place
Link to check status
https://sevasindhugs1.karnataka.gov.in/gl-stat-sp/Slot_Track
Important Note
If you have not received your registration schedule yet you can send them SMS on 8147500500 or 8277000555 with complete information mentioned on Ration card.
Number 2
• Visit the seva sindhu official website the link is given below
• After Reaching Check RC schedule page it will ask for RC Number (Ration card number)
• Now fill the RC Number section with your correct ration card number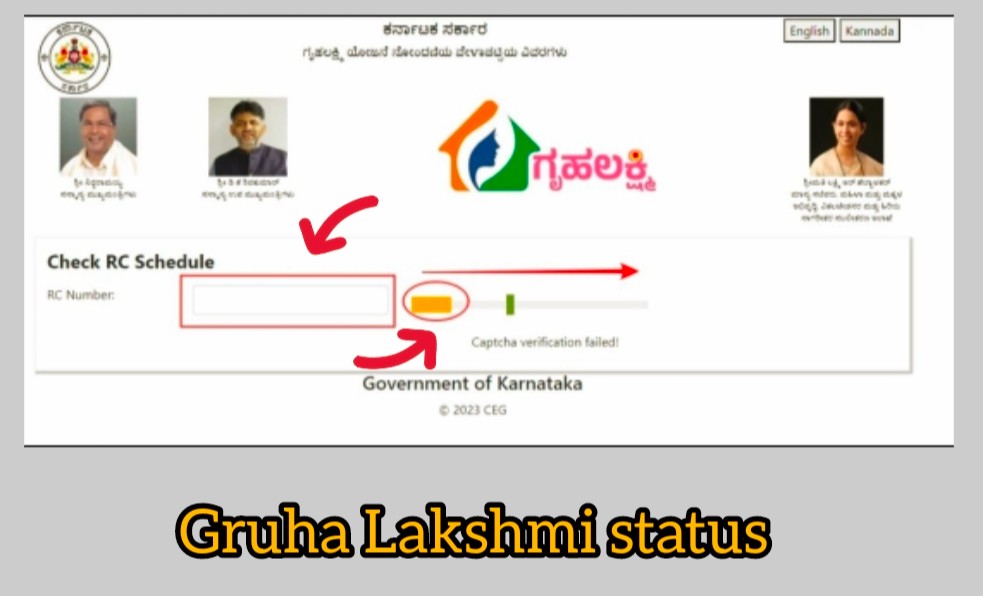 • Now click on yellow button next to RC Number filling section towards green vertical shaped button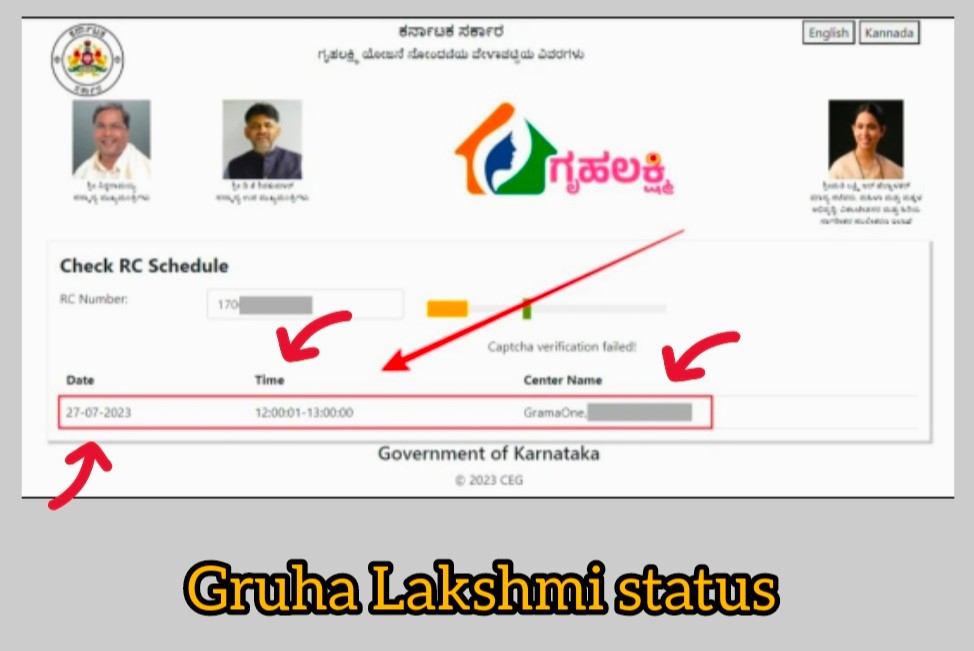 • After completing this process you can see below Date,Time and name of the centre
Link to check status
https://sevasindhugs1.karnataka.gov.in/gl-stat-sns/
gruha Lakshmi status,gruha Lakshmi Application status,gruha Lakshmi scheme status,gruha Lakshmi scheme application status,seva Sindhu gruha Lakshmi status,gruha lakshmi amount status,gruha lakshmi dbt status,gruha lakshmi scheme dbt status,gruha lakshmi scheme dbt status check,gruha lakshmi status dbt karnataka,gruhalakshmi dbt status check link,gruhalakshmi status,gruhalakshmi application status,gruhalakshmi dbt status
---